Minnesota meadow, late July
Sewn to woods by seams of thought,
Evening splashes her face with moss;
I walk past unmade deer beds.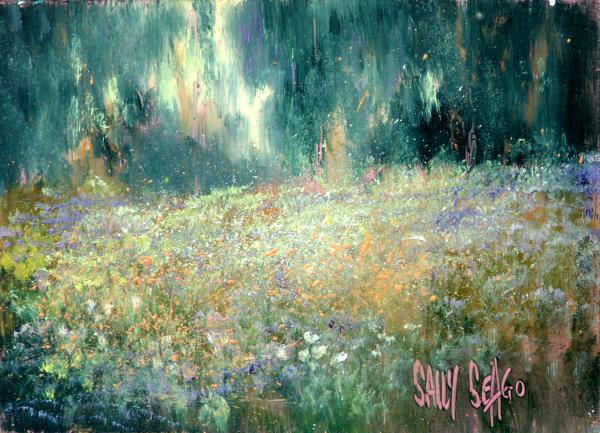 Alfalfa, dusty with the sunlight
Wades in dry riverbeds of brome—
Asks why I failed
To build a cottage here, with flowers
Slipping to the door.
But gone too long, I'm deaf-blind to family—
Oaks holding red hawks' hands.
Roaming hallways of perfected air
To Butterfly Point, my childhood room,
I remember monarch clouds
Ten thousand wings—
How heartbreak feels
Blowing through your coat. Adrift
On meadows' whitecaps,
I hear the muddy rhymes of home
Calling me back, in time for supper:
Moored as unsettled ice
In harbor of stone.